Sailboat (Llinocut)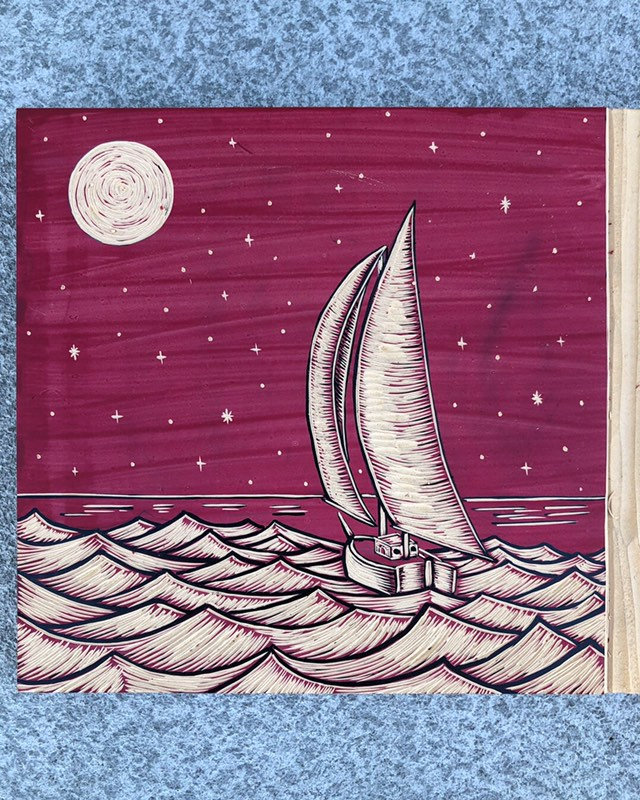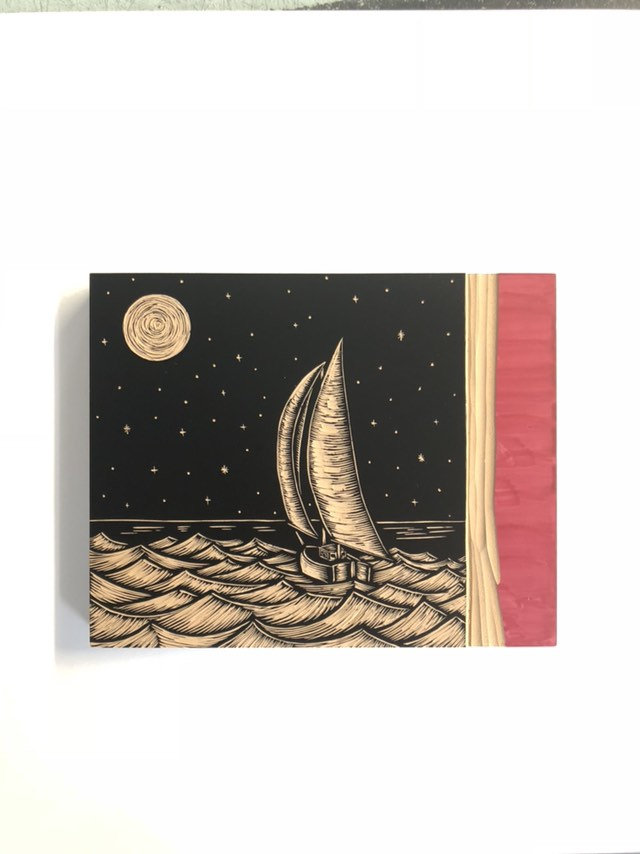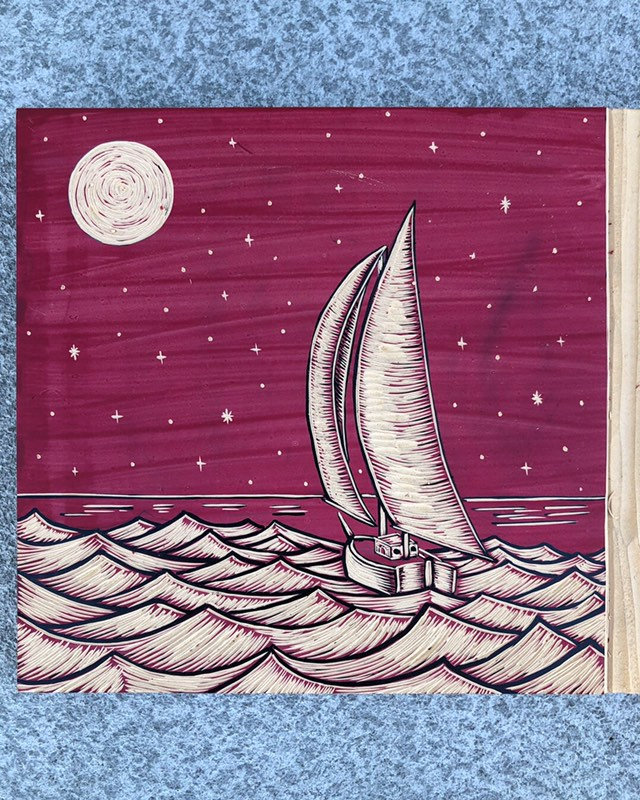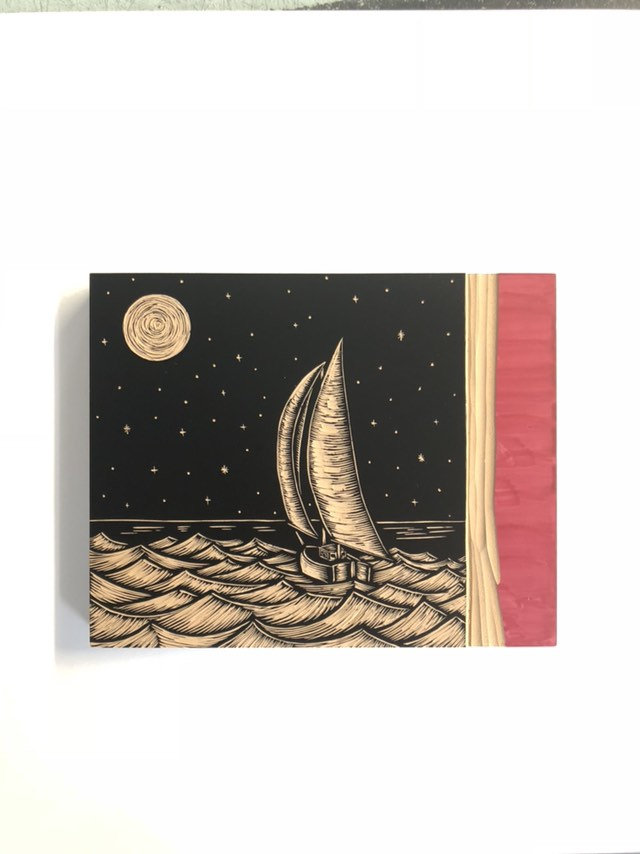 Sailboat (Llinocut)
The Pacific Northwest jamgrass band, Cascade Crescendo, invited me to work on the album art for a single they released in late 2018 called 'Sailboat'. It's a reflective tune expressing the feeling many young adults have towards growing up. I was so excited about the collaboration I carved this in maybe two sittings.

The image size is 8in x8in
The paper size is 10in x 10in
Paper: Stonehenge
Edition: 20 prints

This print will be sandwiched in cardboard and tucked into a bubble mailer for safe transport.