Rose City (Linocut)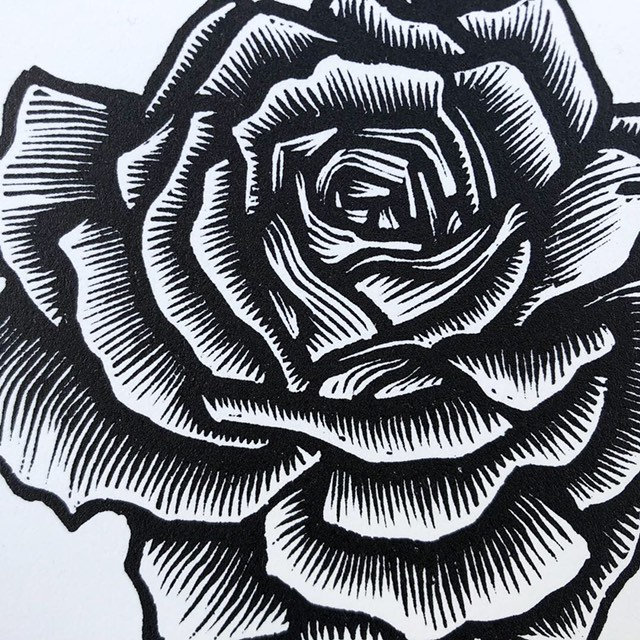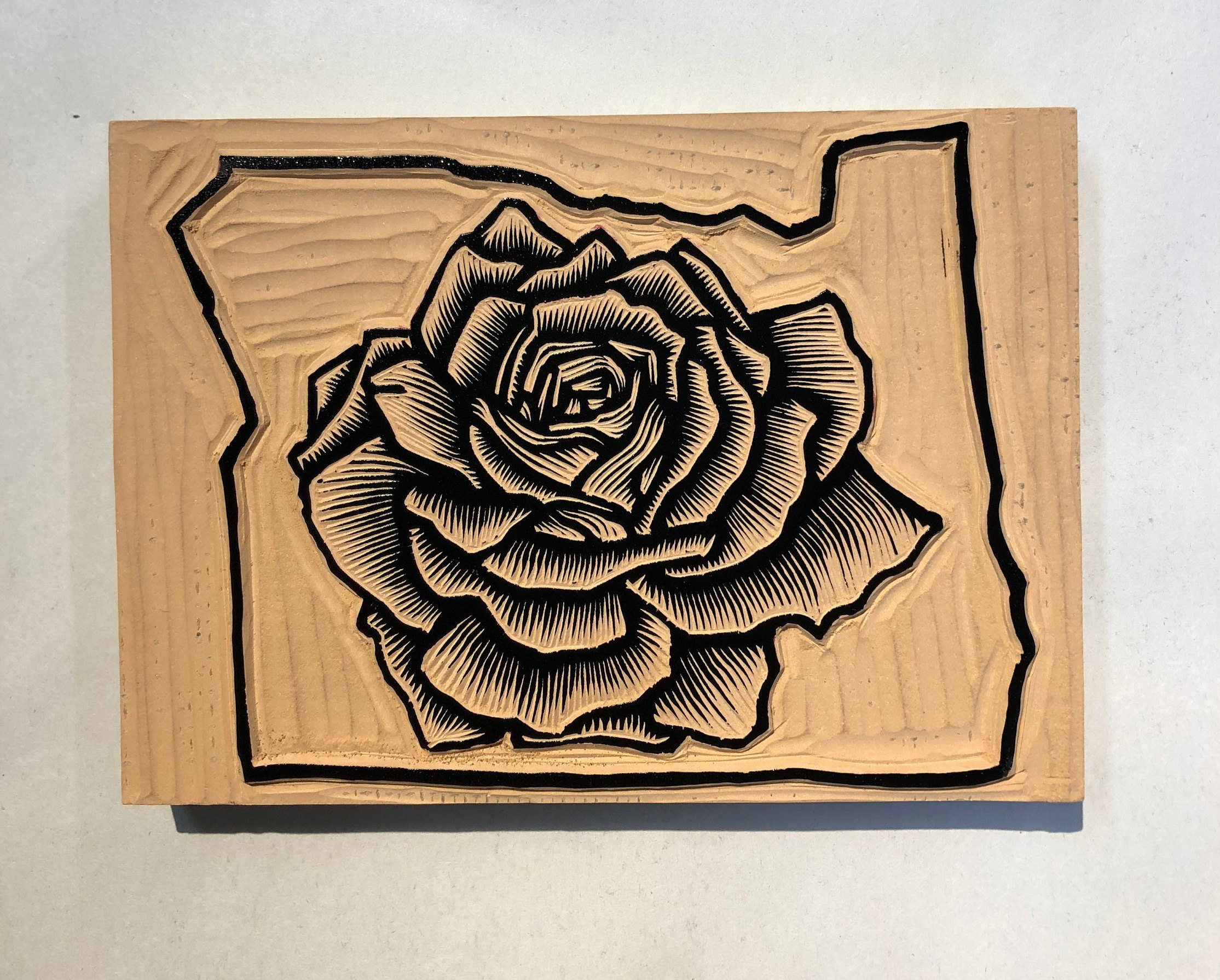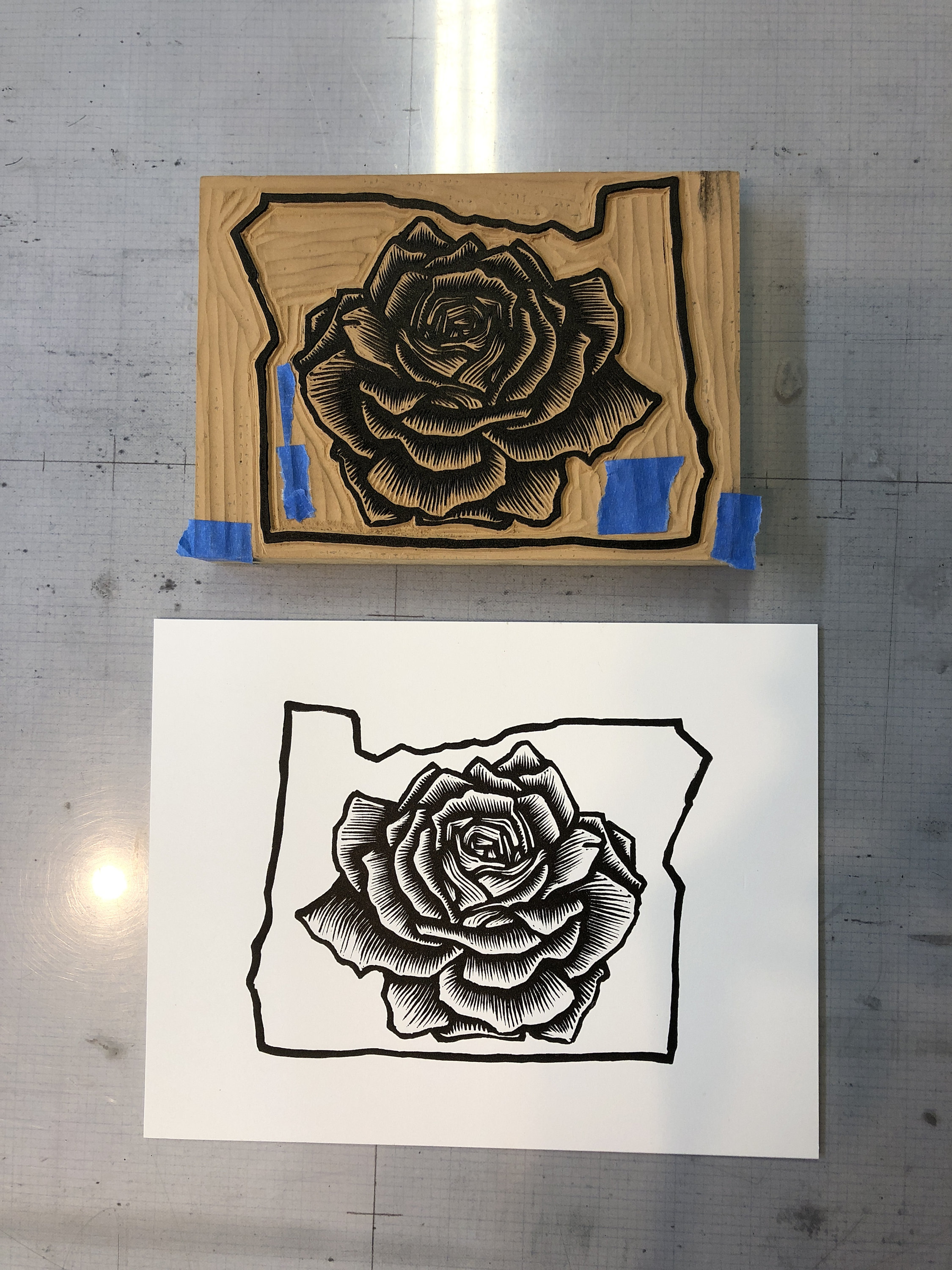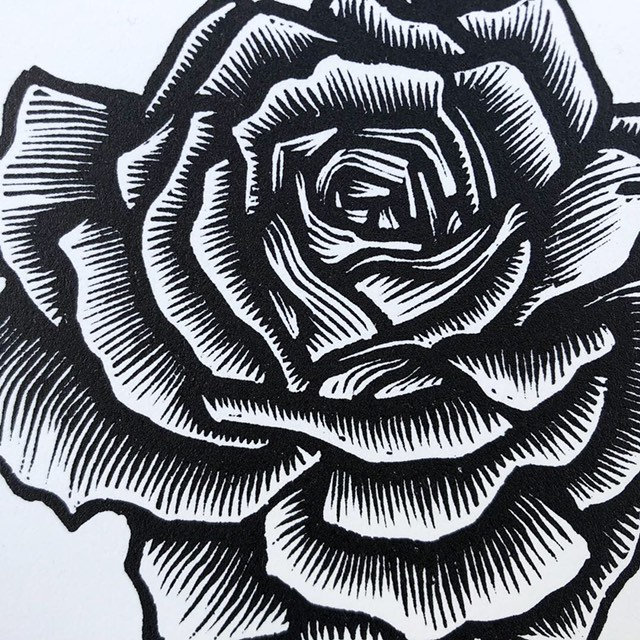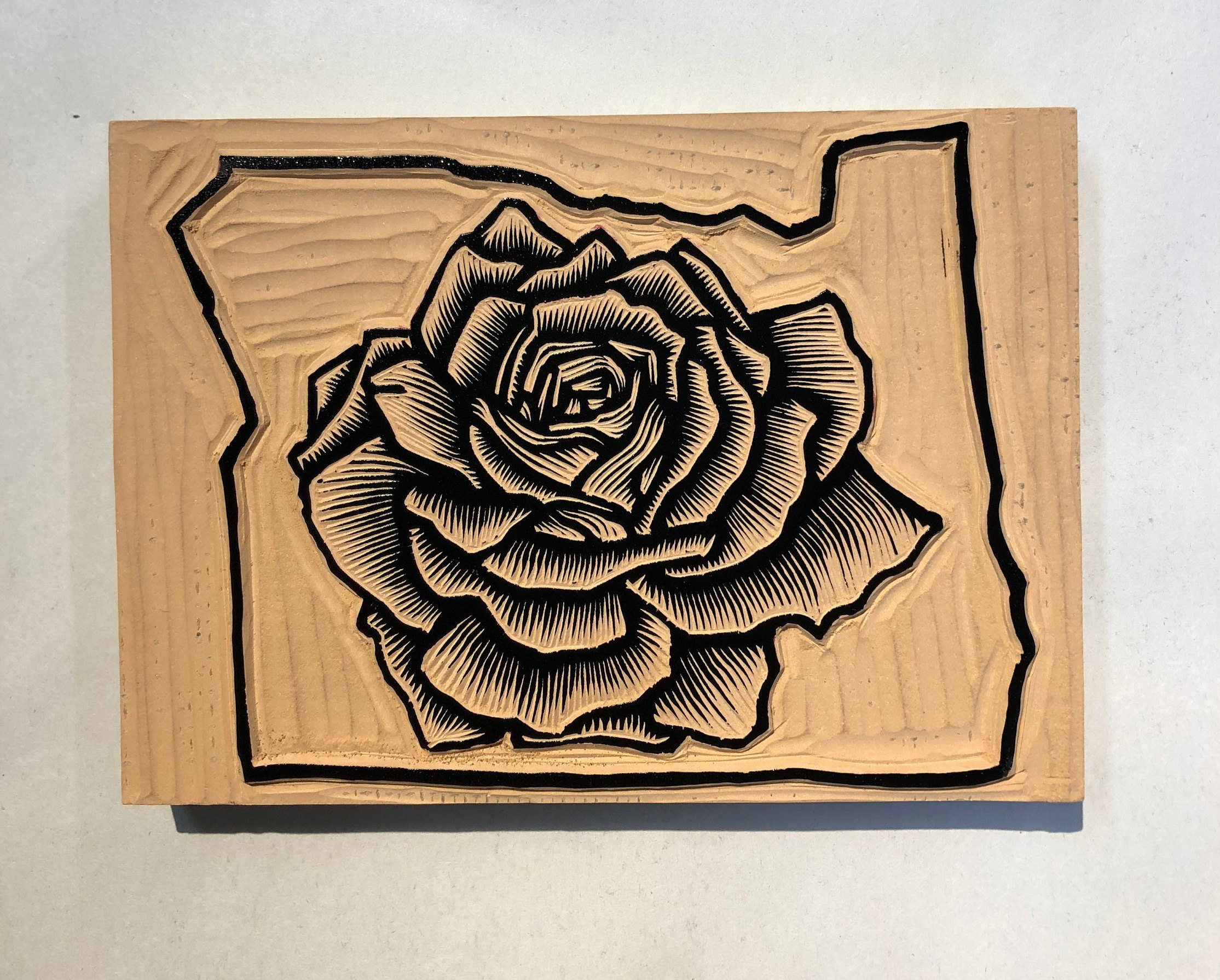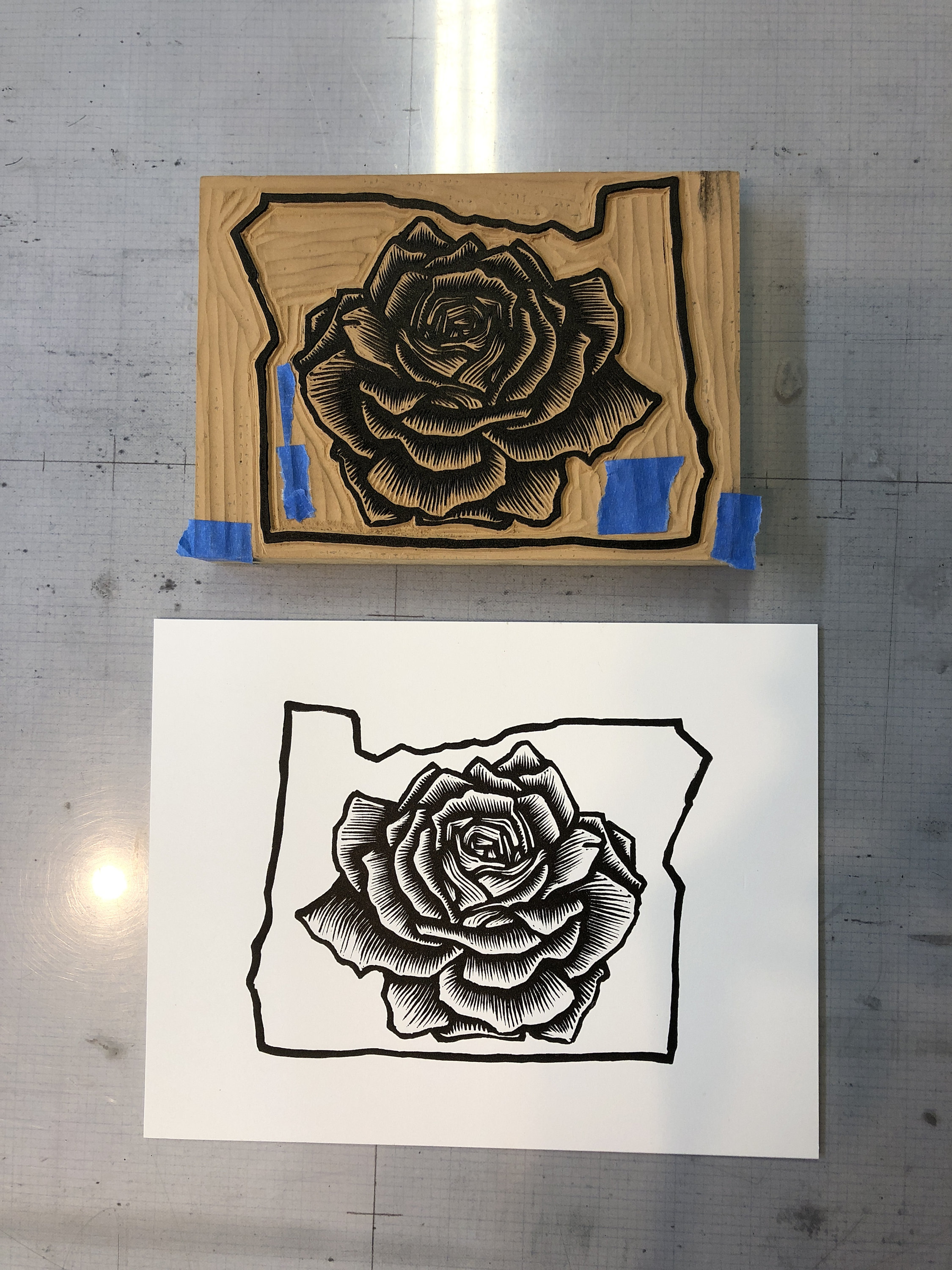 Rose City (Linocut)
The official, and also most common, nickname for Portland is The City of Roses or Rose City.

In 1889, the Portland Rose Society was founded, and promoted the planting of 20 miles of Portland's streets with roses in advance of the 1905 Lewis and Clark Centennial Exposition. The nickname grew in popularity after the exposition.

My favorite rose garden is located in the historic neighborhood of Ladd's Addition. The most notable garden is the International Rose Test Garden in Washington Park. There are over 650 varieties blooming in this garden between April and October. The stunning park overlooks the city with Mt Hood in the backdrop.

Paper: 100% cotton Stonehenge paper
The image size is 5in x 7in
The paper size is 7in x 9in
The edition size is 20 prints

This edition was printed on a Charles Brand Press using Gamblin's Portland Intense Black oil based ink. Due to the nature of printmaking there will be slight variations between the prints. It's what makes this process so special.


This print will be sandwiched in cardboard and tucked into a bubble mailer for safe transport.