St. Johns Bridge (Screen Print)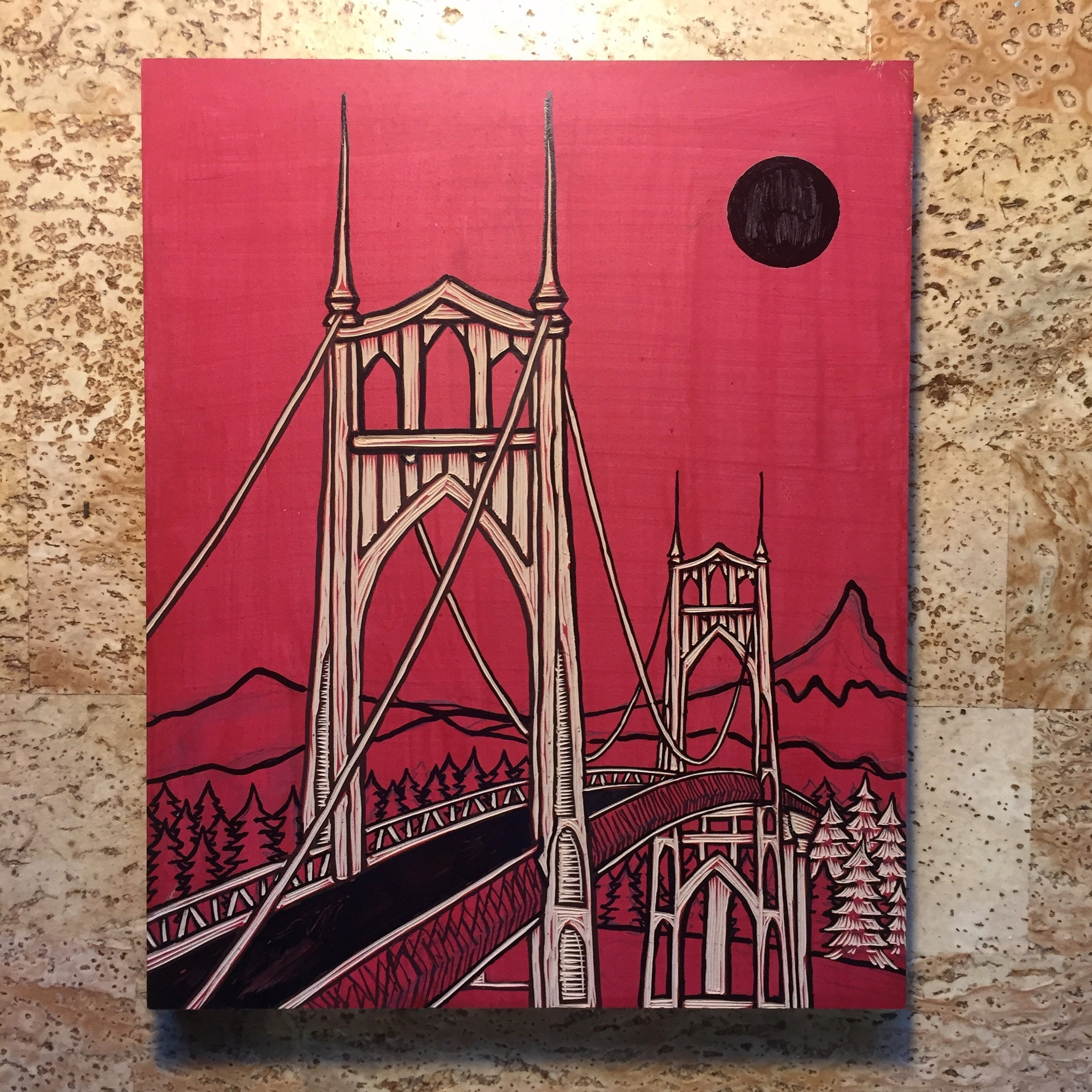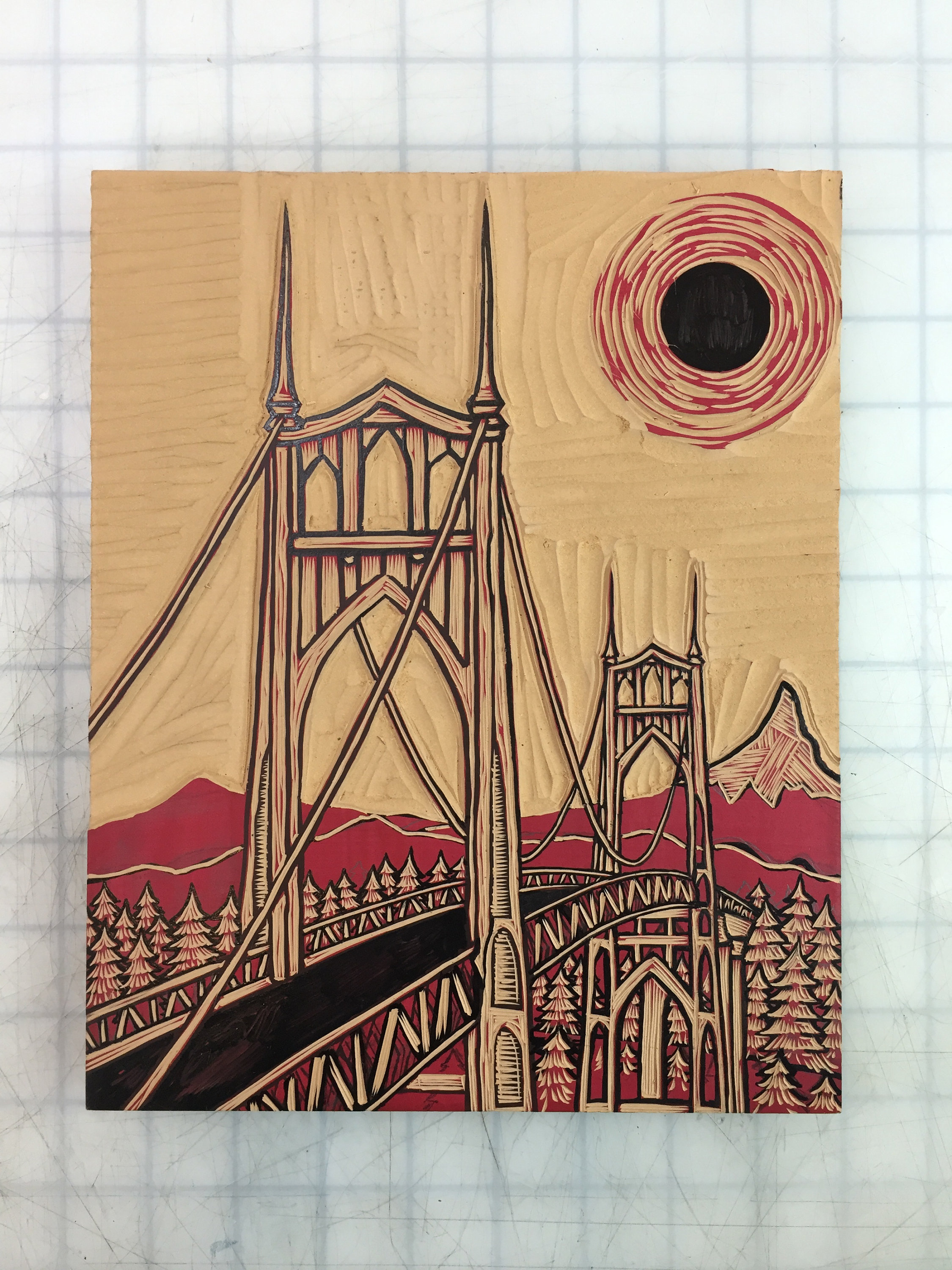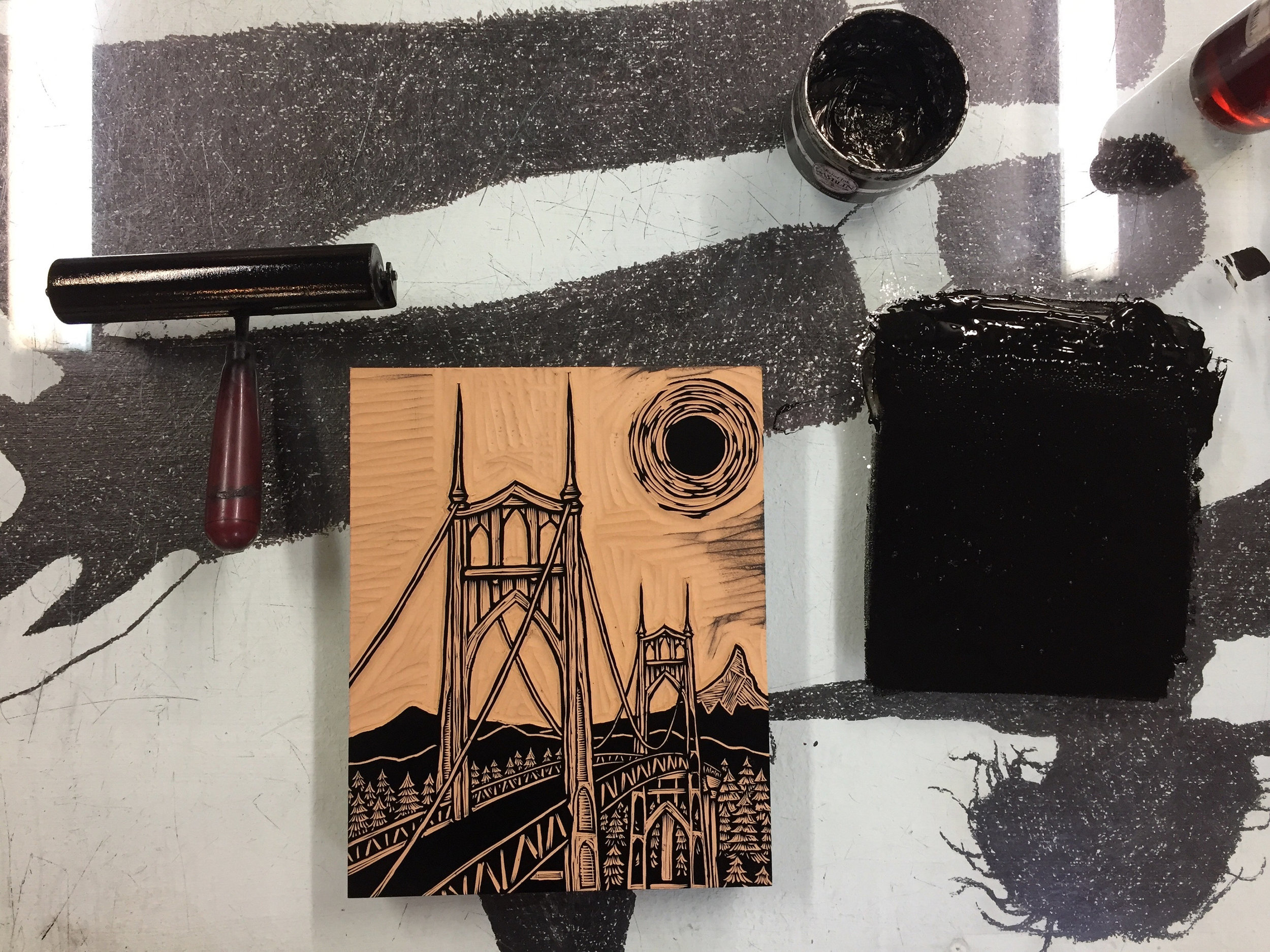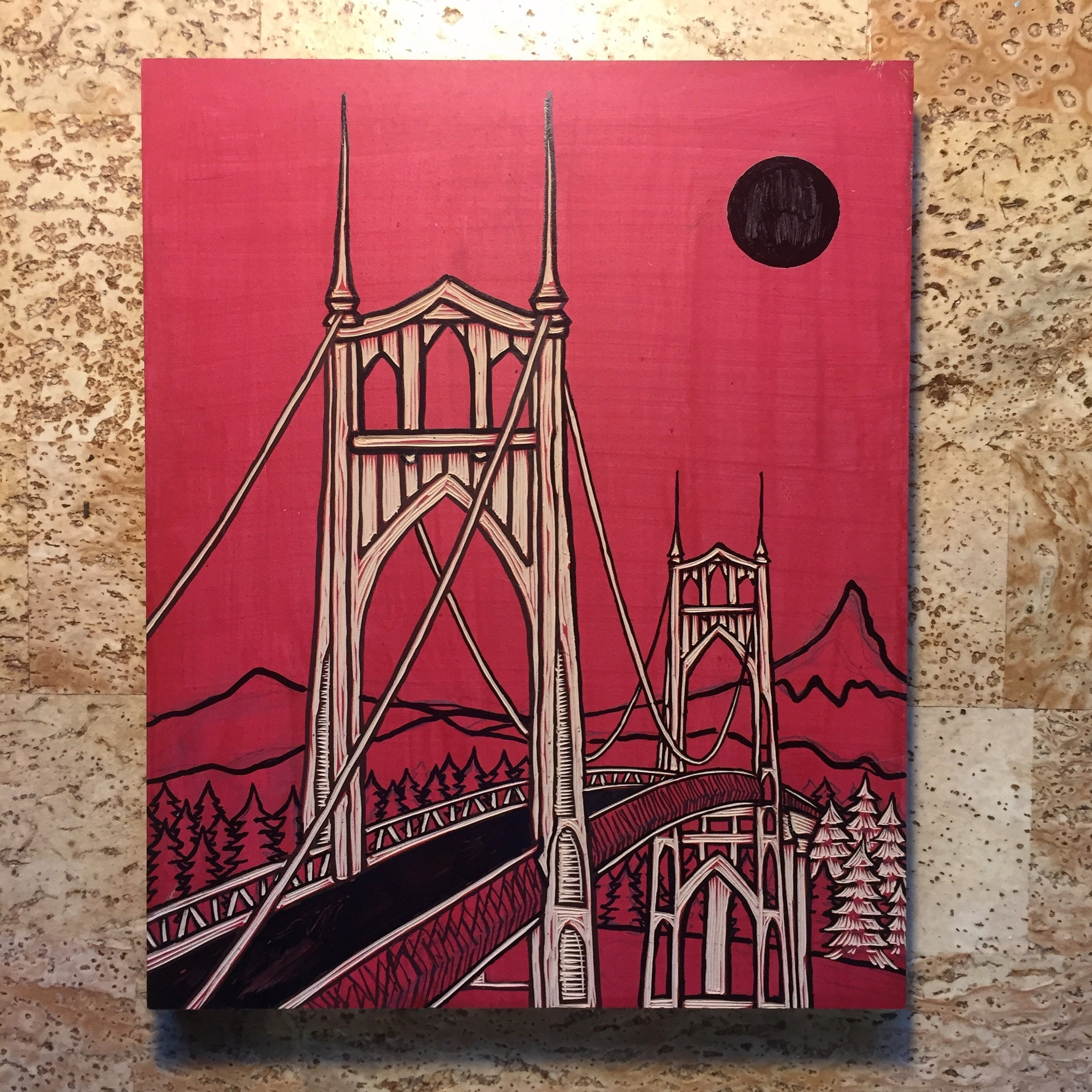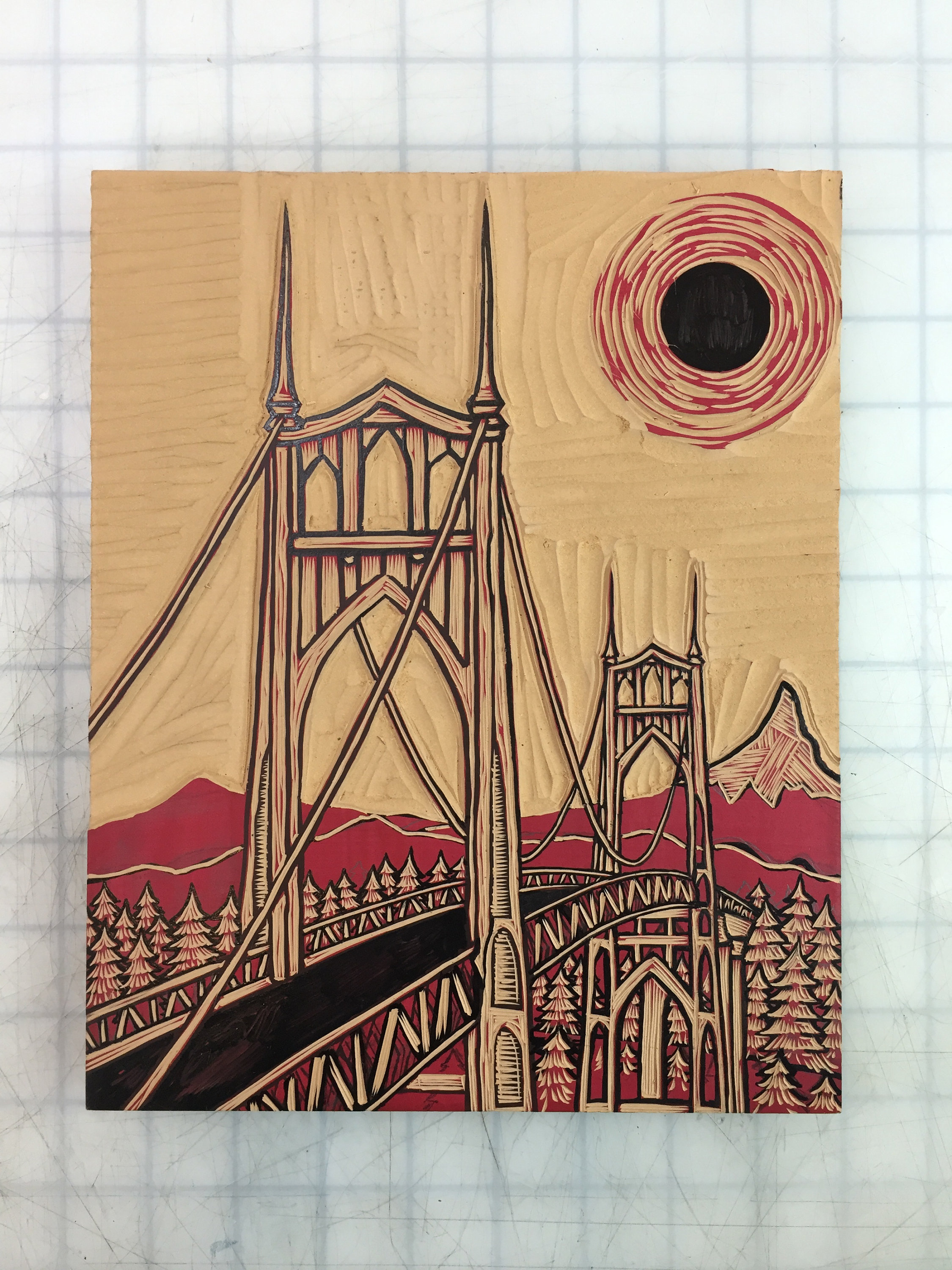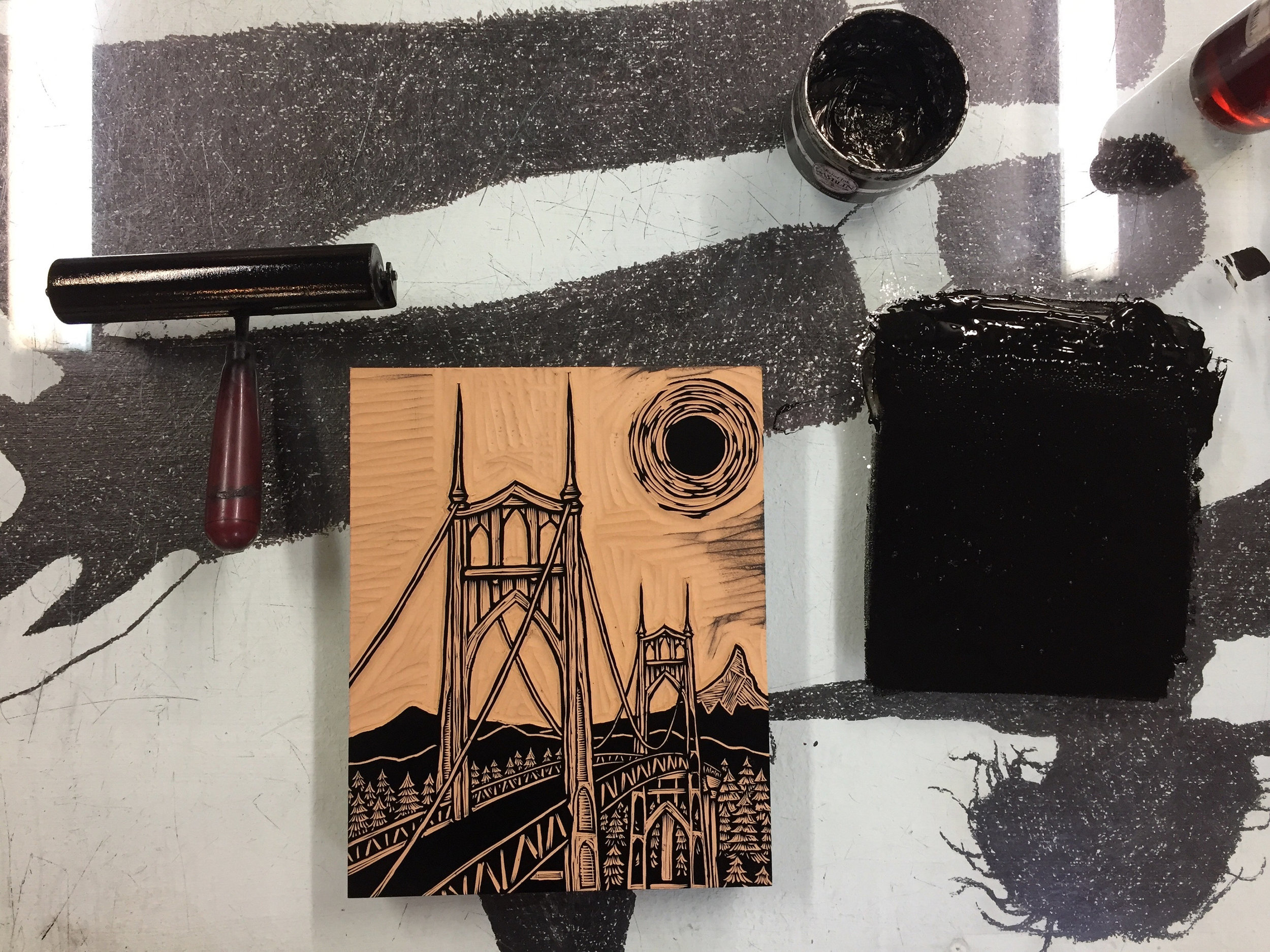 St. Johns Bridge (Screen Print)
The St. Johns Bridge is a steel suspension bridge that spans the Willamette River in Portland, Oregon. With it's gothic cathedral-like appearance, it is my favorite bridge in town connecting Cathedral Park and Forest Park. Construction on the bridge took place between 1929-1931. During the dedication ceremony the bridge engineer said, " A challenge and an opportunity to create a structure of enduring beauty in the God-given wondrous background was offered us when were asked to design the bridge. It is the most beautiful bridge in the world we feel."

2018 marks my 9th year in Portland so I thought it was time to design and carve a linoleum block based on this beautiful Portland staple. I spend a lot of time in Forest Park so I opted to capture the bridge from that angle, including Mt Hood in the backdrop. Thanks for looking!

The image size is 8in x 10in
The paper size is 10in x 12in
The paper type is French Sweet Tooth Pop-tone
The edition size is 25 prints


This print will be sandwiched in cardboard and tucked into a bubble mailer for safe transport.